Best cannabis strains for pain management
Cannabis and Pain Management has been a controversial subject for decades. Without Federal approval, the United States has only been able to conduct limited clinical studies, so, most reports are built on anecdotal stories from users, as opposed to controlled scientific programs.
Studies have been conducted abroad, however, a more concerted and focused effort will need to occur in order for the body of science to grow. In the meantime, the internet can be used to source the limited amount of information which is available.
The classic "measurement" for pain management is: what are the percentages of THC and CBD in the flower (or oil or edible)?
However, there are a few things that you will want to consider outside of simple percentage CBD and THC. One of these considerations is the 'type' of cannabis you are purchasing.
There are three categories that your medical marijuana can fall into:
Indica
Sativa
Hybrid (a mixture of both indica and sativa)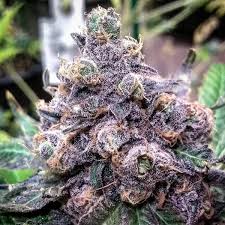 While this is not an exact science, users tend to report more effective pain-relieving properties with indicas. In one survey, participants reported that indicas helped more than sativas when it came to headaches, joint pain, neuropathy, and spasticity. Users also reported indicas to be more helpful when it comes to sleep and sedation.
Lastly, there are countless user reports on specific strains of weed that have been found to be powerful for relieving pain. While some of these strains are high CBD, indica strains, some strains of weed used for pain do not fall into this category.
Some of the most renowned pain-relieving strains (per user reviews) include:
| | | | | |
| --- | --- | --- | --- | --- |
| Strain  | Category | CBD Content | THC Content | Description |
| ACDC | Hybrid | High | Low | Produces no noticeable high feeling due to very low THC content. Helps to relieve pain and even control stress. |
| Purple Kush | Indica dominant hybrid | Low | High | Produces a strong body high with associated reductions in pain. A very relaxed and sleepy high. |
| Harlequin | Mostly Sativa | High | High | Mellow psychoactive effects that are great for pain relief experienced with menstrual cramps and arthritis. |
CBD oil for pain
Whether you live in a state where medical marijuana is not available, or you would like pain relief without any "high" feeling, CBD oil may be a good option for you.
When it comes to CBD only studies, the majority are preclinical or animal studies. There are limited studies examining the effect of CBD alone on pain in humans. Most of the studies out there examine the benefits of THC and CBD together, or whole Cannabis sativa plant, for pain.  That said, the research conducted thus far, along with countless user reports, suggests that CBD itself may be able to help relieve pain.
Activation of cannabinoid receptors has been linked to the inhibition of pain. The exact mechanisms of action are still being researched, however, CBD has been found to increase the levels of endocannabinoids in the body, specifically anandamide. It is plausible that this increase in endogenous endocannabinoids could have an impact on pain.
Here we will examine the limited scientific evidence, along with theories relating to the use of CBD for pain.
CBD Oil Application
Description
CBD Oil for Nerve Pain
Neuropathic pain, also known as nerve pain, is a unique type of pain that is caused by injured, dysfunctional, or irritated nerves. This pain tends to be chronic and severe, and with no known cure or remedy, every individual is left to try numerous strategies to find something that works for them.

Some of the most common sources of neuropathy include diabetes, injury, cancer, infections, alcoholism, and autoimmune disorders. While there have been human clinical trials that support the benefits of THC and CBD for nerve pain, there have been fewer studies examining just CBD. In an animal study, researchers found that oral supplementation of CBD led to improvements in neuropathic pain in rats.

CBD Oil for Back Pain
Back pain is one of the most common forms of both acute and chronic pain. Acute back pain tends to be caused by an injury, such as by falling or lifting something heavy. Chronic back painis that which lasts more than three months and is often caused by a ruptured or bulging disc, arthritis, osteoporosis, scoliosis, or nerve pain.

Some back pain is partly caused by inflammation, and numerous preclinical and animal studies have found benefits of CBD for inflammation. Through possible reductions in both nerve and inflammatory pain, CBD may help relieve back pain.

CBD Lotion for Pain
When it comes to localized pain, topical CBD lotion or creams may be a great option. By applying the CBD directly to problem areas, concentrated CBD is delivered to exactly where you need it the most.

While human studies on the efficacy of CBD lotion are lacking, there are plenty of animal studies and personal accounts to support this use. In one study, researchers found that rats with arthritis treated with transdermal CBD experienced reductions in pain-related behaviors and inflammation.

Dosage amounts of cannabis and CBD for pain
Cannabis and CBD dosing for pain are highly individual. Studies have found a bell-shaped dose-response curve with cannabis extract, meaning that it slowly becomes more effective until it hits a certain point, and then the effectiveness decreases. To further complicate matters, the effective dose found in human studies varies greatly from one condition and one study to the next.
For example:
in migraines, the effective dose of THC and CBD was found to be 200 mg/day, with no benefits found at 100 mg/day.
however, doses of Sativex, an oral spray that delivers 2.7 mg THC and 2.5 mg CBD per spray, was found to be effective in the treatment of central neuropathic pain in Multiple Sclerosis at doses of around 20-30 mg/day CBD + 22-32 mg/day THC.
CBD dosage for pain has not been examined in any human studies. Like the Cannabis sativa extract, studies have found that exceeding the optimal dose of CBD can lead to a reduction in efficacy. In a study examining the effect of CBD on anxiety, 100 mg and 900 mg were not effective, where 300 mg was.
So where, then, should you start when it comes to dosing Cannabis sativa or CBD oil? Follow these steps when adding in a cannabis or CBD oil product:
Choose the product that you would like to take
Start at the lowest recommended dosage
Split this dose between 2-3 doses throughout the day
Stay at the same dose for 3 or more days and see how you feel
Increase your dose until you find the best dose for you
Cannabis sativa is good for pain
Studies and anecdotal reports have shown that cannabis is good for pain. There are numerous products available for you to use if you live in a state where pot is legal. Some products that may help if you want something other than bud itself include:
Lotions or creams
Tinctures (dropper bottles with cannabis-infused oils)
Capsules or pills
Edibles (chocolates, candies, teas, or other foods infused with cannabis)
Here is a table of various cannabis strains for pain management:
HELPS WITH -
STRAIN
DESCRIPTION
EFFECT
General Pain
ACDC
All hail ACDC, one of the most effective painkilling strains out there due to its one-two punch of cannabinoids CBD and THC. As a general rule, cannabis strains with high amounts of both THC and CBD tend to make the best pain medicines, and there are plenty of high-CBD strains out there offering similar chemical profiles as ACDC.
Relaxed
Focused
Uplifted
Euphoric
Happy

Blackberry Kush
Blackberry Kush is a heavy THC-dominant strain that wraps the mind in dreamy, blissful euphoria while lifting pain from the body. With the exhale of its sweet, berry flavors, it's easy to sink into a new mindset—one that isn't dominated by throbbing aches and pains.
Lazy
Euphoric
Sleepy
Happy
Creative

Inflammation and Arthritis
Harlequin
Looking for cannabis that will quiet the roar of pain without a foggy mind? Try out the high-CBD strain, Harlequin. Its uplifting and clear-headed effects set it apart from heavier, more intoxicating options and make it a perfect choice for daytime medicating.
Happy
Euphoric
Focused
Uplifted
Energetic

Blue Widow
Blue Widow is a prolific hybrid cross between parent strains Blueberry and White Widow. Leafly reviewers praise Blue Widow for its anti-inflammatory qualities, and perhaps the reason for this is Blue Widow's rich terpene profile that typically boasts high levels of caryophyllene alongside a hearty cannabinoid content.
Anxiety
Stress
Pain
Depression
Insomnia

Headaches and Migraines
Purple Arrow
Purple Arrow hits the target somewhere between heavy pain relief and uplifting euphoria, making it a great choice for headache sufferers needing swift relief without overly sedating effects.
Euphoric
Happy
Uplifted
Lazy
Giggly

Blueberry Headband
Headband hybrids are commonly described as "cerebral" with effects that go straight to the crown of your head. Blueberry Headband lives up to its name, delivering focused headache relief and a sweet berry flavor.
Happy
Relaxed
Uplifted
Euphoric
Talkative

Cramps
Redwood Kush
With effects that relax tension in both mind and body, Redwood Kush is known to deliver a woody forest aroma alongside hefty amounts of THC to help ease muscle cramping.
Euphoric
Happy
Uplifted
Creative
Lazy

Dynamite
Dynamite is another high-THC strain that blows pain and cramping out of the water, but be wary: Dynamite is also known to incite the power of the munchies.
Euphoric
Lazy
Sleepy
Happy
Uplifted

Spinal Injury Pain
Cataract Kush
Cataract Kush is a heavy-hitting hybrid cross between powerhouse classics LA Confidentialand OG Kush. This strain's potency may not be for the novice consumer, but it's perfect for patients needing a strain that can expertly annihilate pain associated with spinal injury.
Lazy
Euphoric
Happy
Hungry
Sleepy

Maza Sharif
Descending from some of the earliest landraces of Afghanistan, Mazar I Sharif is a relentless painkiller with a potency you can see on her heavy blanket of crystal trichomes. Afghani strains have a reputation for their high cannabinoid contents, so it isn't hard to imagine that so many patients have found relief from stubborn pain in Mazar.
Lazy
Euphoric
Hungry
Sleepy
Creative

To learn more, Book a Happy Travelers Wine-and-Weed Tour today!